B-G Racing Torque Wrench Kit
Written by
Brown Geeson
on . Posted in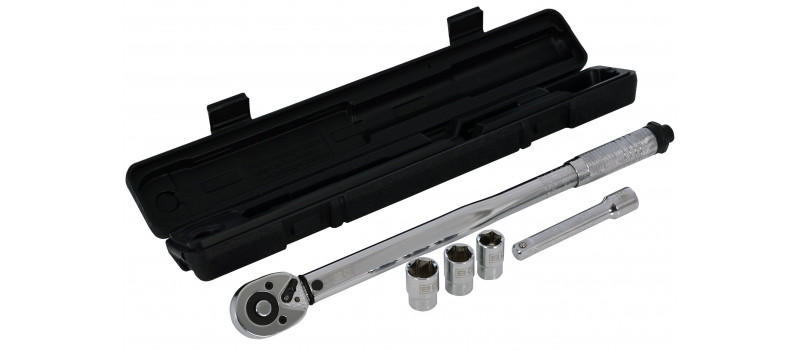 The B-G 1/2" Drive Adjustable Torque Wrench Set features an adjustable 28Nm-210Nm Torque Wrench, 17mm, 19mm and 21mm sockets, and a 5" extension securely packaged in a protective case for ease of storage and transport.
The wide adjustment range from 28Nm to 210Nm (2.9m-kg to 21.4m-kg) and reversible ratchet drive makes the B-G Torque Wrench suitable for a multitude of tasks, whilst the high-quality polished stainless body and engraved scale make reading and setting the required torque simple and easy.

The polished finish is carried through the entire set for corrosion resistance and excellent longevity.
An ideal set for the trackday enthusiast, club racer, mechanic or anyone intending to remove and re-fit their wheels!