B-G Racing 360 Degree Laser Levelling Kit
Written by
Brown Geeson
on . Posted in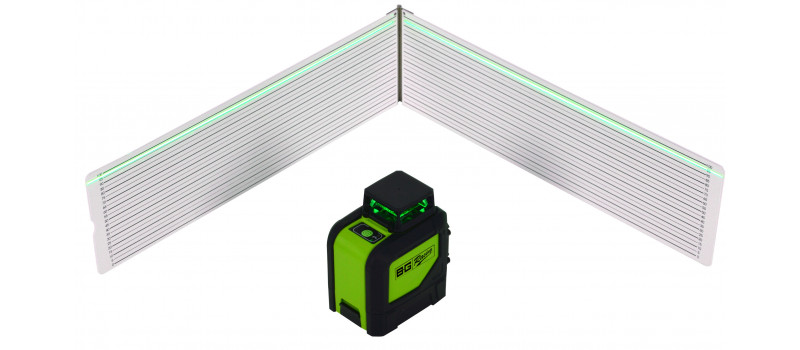 The B-G Racing 360 Degree Laser Levelling Kit is the fastest and most accurate way to check and adjust scale pads, levelling trays, roll-off platforms, and flat patches before use.
Ensuring your working area is level is an important step to make sure corner weight readings and alignment settings are consistently correct, and the 360-degree Levelling Laser coupled with the folding flags makes the process quick, easy, and repeatable.

The clear black on white incremental markings and scale pad corner to corner footprint of the flags removes the guesswork from the levelling process, whilst the bright green Levelling Laser requires absolutely no adjustment before use – it works straight out of the case. Simply place upright at a height matching your platforms or scale pads, unlock the levelling mechanism and switch on the laser for a perfectly level target beam.

Supplied in a protective carry case and with the option of a tripod for working with our taller B-G Racing Levelling Tray Leg Extension Kits, the B-G Racing 360 Degree Laser Levelling Kit brings accuracy and convenience to any set up.